ROTREX C38 SUPERCHARGER
Regular price
£1,910.00 GBP

exc VAT
£2,292.00 GBP

inc VAT
Regular price
Sale price
£1,910.00 GBP
Unit price
per
Sale
Sold out
Share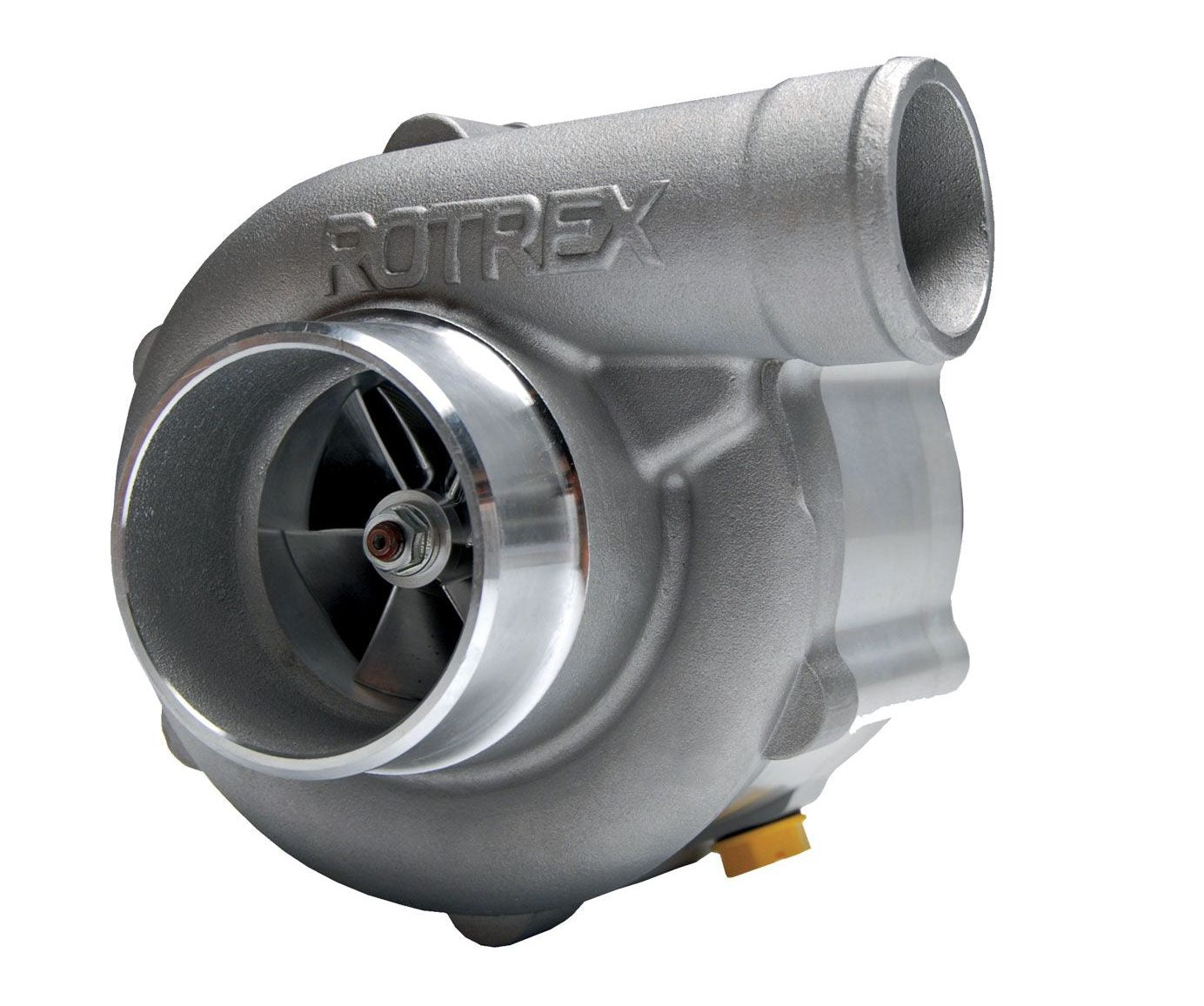 All Rotrex Superchargers are available as Unit only or Package which includes:

Rotrex standard oil set, magnetic oil filter and brackets
Hose kit for Rotrex standard oil set
Rotrex SX150 traction oil – 1 litre bottle
Rotrex Pully -

 

please state size
Note: 13 row oil cooler option will require additional traction oil
The C38 is the second most powerful centrifugal supercharger of the Rotrex standard product range. Countless numbers of large scale applications can be boosted by this very efficient, reliable and silent unit which supplies air flow up to 0.63 kg/s.
Impeller speeds of up to 90,000 rpm are achieved through the patented high-speed planetary traction drive which combines small size with exceptional performance and durability.
The very low noise and vibration characteristic as well as the high efficiency of these superchargers set the industry standard for what is achievable.
The C38 range is designed for four stroke gasoline engines with a supercharged output up to 530kW. Where one supercharger is not enough, it is possible to use two units to support large amounts of power in a twin-charger configuration. The C38 is also ideal for the supply of clean pressurized air for other applications such as industrial systems, fuel cell power plants etc.
The ground-breaking compact size enables a very flexible supercharger installation particularly on engine applications with tight space and where weight and size are essential.
The supercharger features an integrated dual-action oil pump that works as a dry sump scavenging pump in addition to being the oil supply pump. The self-contained oil system allows flexible positioning of the supercharger on the vehicle and has the benefit of fitting the supercharger without worrying about tampering with the oil system of the engine or any other accessory.
The Rotrex C-type supercharger has been developed and extensively tested with the special Rotrex traction fluid. To maintain the ultimate level of performance and durability it is very important that the unit is exclusively run with special Rotrex traction fluid.
Rotrex centrifugal superchargers - The superior advantages
Acceleration and power delivery
Compared to traditional centrifugal superchargers, the Rotrex unit offers the highest boost at low and mid-range engine speeds. Compressor speeds as high as 240,000 rpm results in superior acceleration and power delivery.
Reliability and low Noise
The secret behind Rotrex's low noise level is the high-tech patented Rotrex rotary drive system. Smooth planet rollers without teeth's gives silent operation, less vibrations and offer reliability under all types of operations.
Compact
The compact shape of small Rotrex superchargers offer unique packaging advantages and installation flexibility, an important characteristic in the small modern engine compartment.