ME221 MX-5 Miata NB 99-00 Plug-n-Play ECU
Regular price
$792.00 USD

exc VAT
$950.40 USD

inc VAT
Regular price
Sale price
$792.00 USD
Unit price
per
Sale
Sold out
Share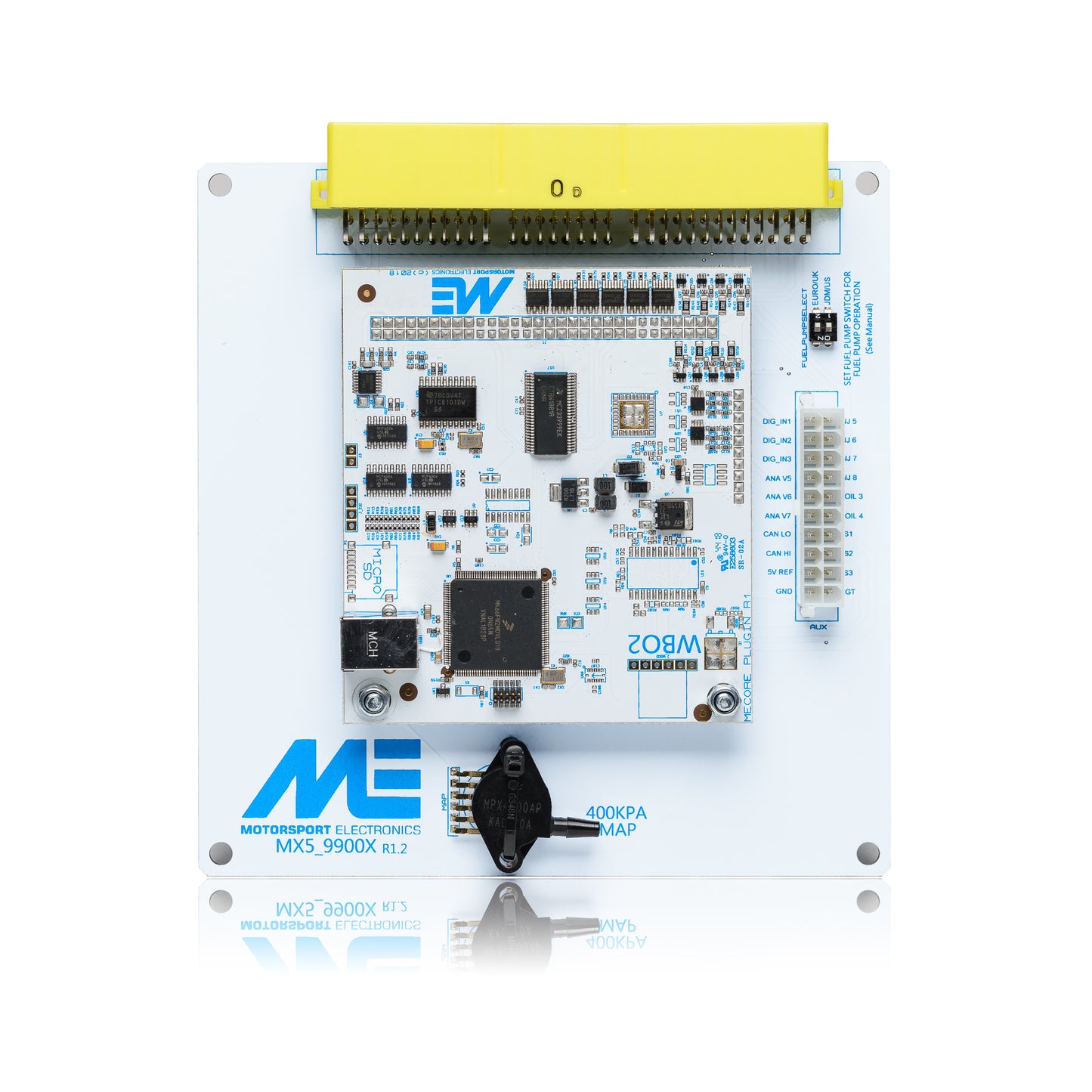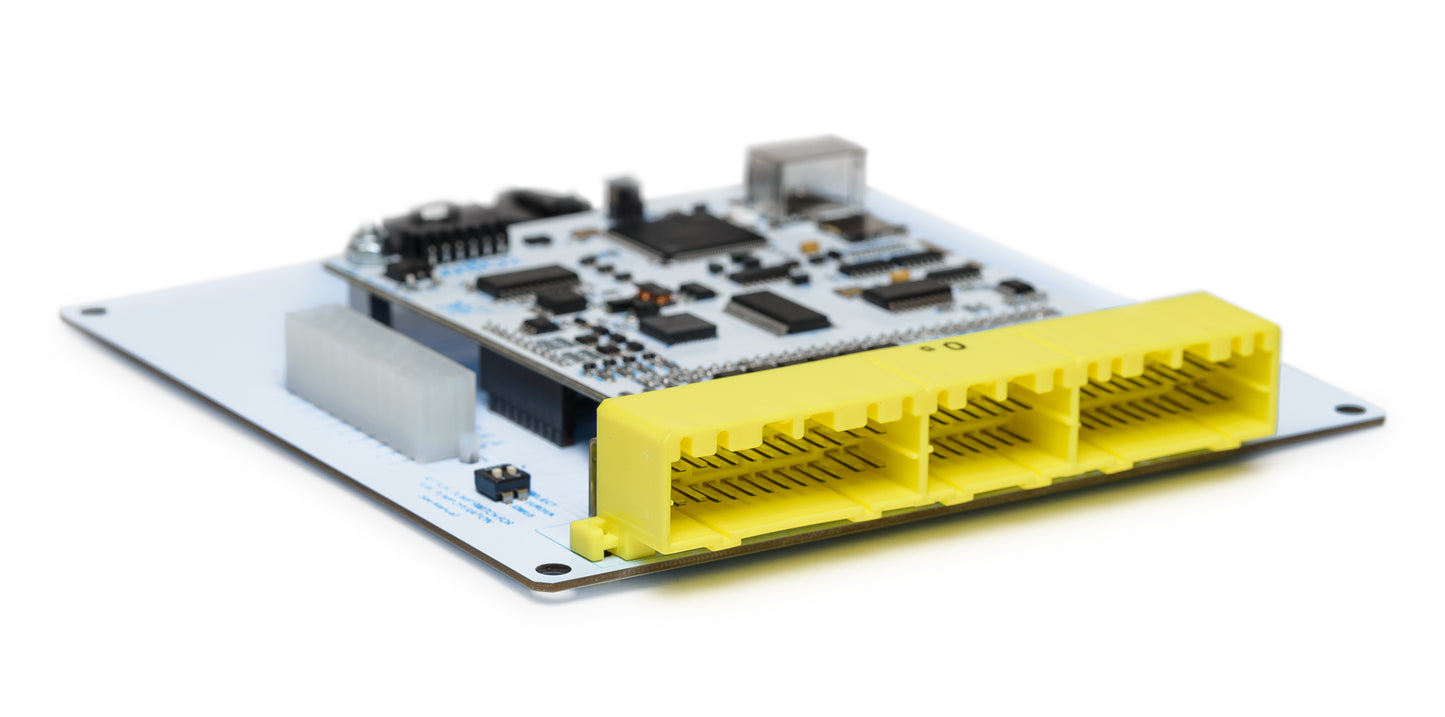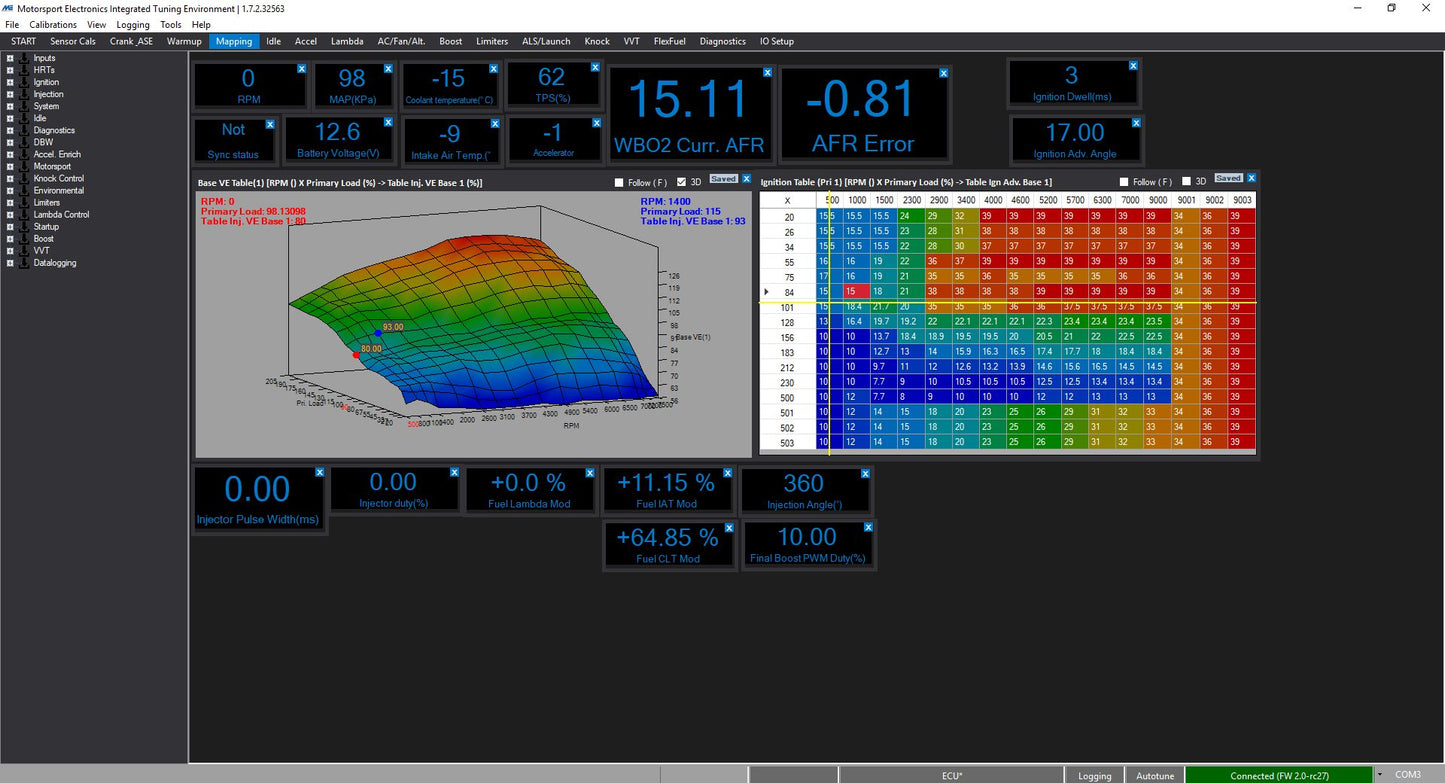 The ME221 MX-5 PnP is the latest plug-n-play Engine Management System for the 1999-2000 Mk2 (NB) MX-5 / Miata.
As used by us (from December 2015) for all BBR turbo conversions Mazda MX-5 1989-2005. 
It supports the 1.6 and 1.8 model from the same hardware, and also fits the OEM case, which means the conversion installs tidily into the OEM position. The only extra thing you need to do besides plugging it in is run a MAP vacuum hose (supplied) from the ECU to the intake manifold.
Uses the ME221 ECU Core (Freescale Automotive Processing Power)
Supports all factory sensors.
Truly Plug-n-Play : Supports both switched TPS and linear TPS conversions.
16x16 Fuel and Ignition Tables (with dual table switching)
VE based fuelling algorithm.
Run any type of high impedance injectors.
DSP Knock Control
in-built 21psi MAP sensor (or use your factory AFM)
Closed Loop Boost Control
Launch Control
Fully Sequential on 1.8 version
In the field regular FW updates and improvements
Uses the powerful MEITE tuning studio.
An open approach to firmware/software features.
Supplied with rolling road certified and developed basemaps for either turbo or NA setups.
You will need to remove your factory ECU.
Package contents:
ME221 PnP Core Board
Vacuum Hose
Stickers
If you wish to run without a MAF sensor, then you will need to use the stock Intake Air Temperature Sensor - relocate it to the plenum if running a forced induction setup.  
Prices
Fully Fitted: 
Please contact us for a fully supplied and fitted service including custom mapping on our in house dyno.
DIY:
£
579.17
 +VAT