MX-5 NA Koni Front STR.T Damper
Regular price
$117.00 USD

exc VAT
$140.40 USD

inc VAT
Regular price
Sale price
$117.00 USD
Unit price
per
Sale
Sold out
Share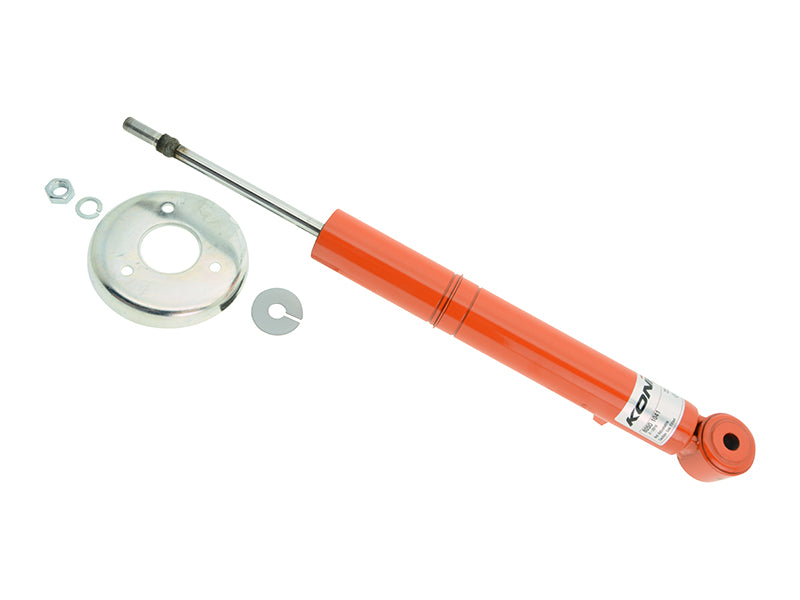 Please note that this price is the price for one single front damper. Please contact us for a fully fitted price at BBR.
WHY KONI?
A KONI is not your average shock absorber. They feature a number of standards that make them unique:
Adjustable
 - to set them to your personal preference and to compensate for wear.
Tailormade
 - not a copy of the original, but designed for a specific car or even conditions.
Improvement
 - individually tested until the optimum in handling and comfort is reached.
Saftey
 - the handling of your car is a major issue for your own safety.
Built for a Lifetime
 -  a set of KONI shock absorbers will usually outlive your car.  
KONI PHILOSOPHY
KONI is committed to delivering the finest quality product with the best performance. KONI has vast experience, and a world-wide reputation in developing their products for all applications. Their engineers ensure that every product is manufactured to meet the highest standards. KONI shock absorbers are produced from the finest materials; surfaces are machined to the narrowest tolerances and quality control is incorporated in all production steps. At the end of the production line every single damper is 100% dyno-tested to assure the highest quality. This philosophy results in unrivalled lifetime, superb road performance and maximum customer satisfaction. The KONI philosophy is one of no compromises.  
KONI TECHNOLOGY
KONI experts recognize that every vehicle has unique damping needs. KONI manufactures three shock absorber technologies in order to choose the perfect damping solution. Every KONI (excluding STR.T) is adjustable for ultimate performance benefits.
Sport dampers with a Tuned Performance
Ready for the road? For curves? For adrenalin? For fiercely defined ideal lines and every amount of centrifugal force? We know what excites you. With the introduction of the STR.T sport damper, we give everyone the ultimate road feeling of a KONl sport chassis – the quick and easy way. Even when driving conditions are pushed to the limit, you can fully rely on our expertise. The extremely high reaction speed of this line of sport dampers makes sure of that.
FEATURES
Unsurpassed price/performance ratio thanks to customised synthesis of quality, technical know-how and impressive performance.
Perfect road holding and optimum handling
Combine the STR.T dampers perfectly with lowering springs
Individually tailored – a specific STR.T damper for every type of vehicle directly from the factory.