BBR MX-5 ND NC Gearbox Conversion Set
Regular price
£895.00 GBP

exc VAT
£1,074.00 GBP

inc VAT
Regular price
Sale price
£895.00 GBP
Unit price
per
Sale
Sold out
Share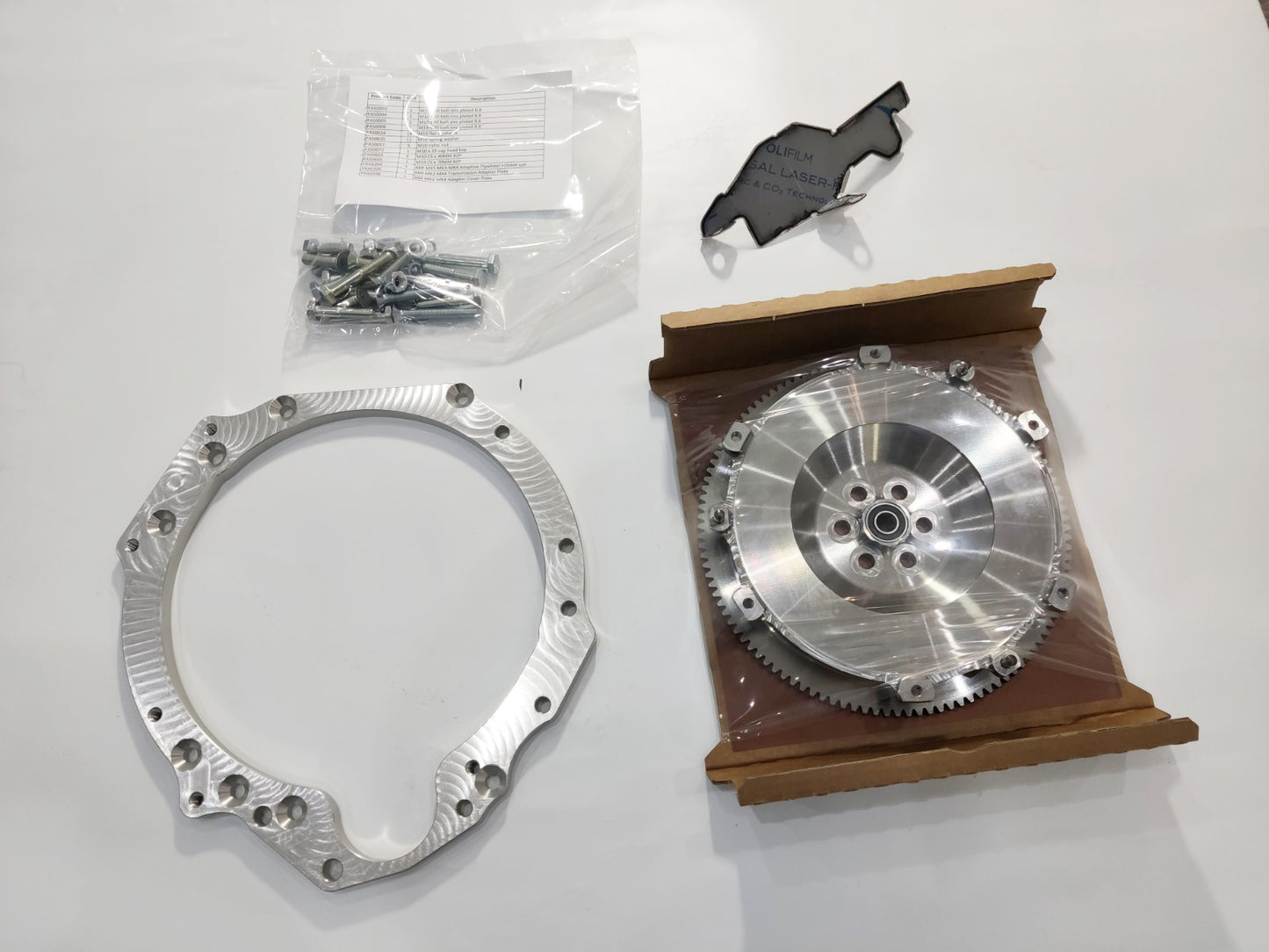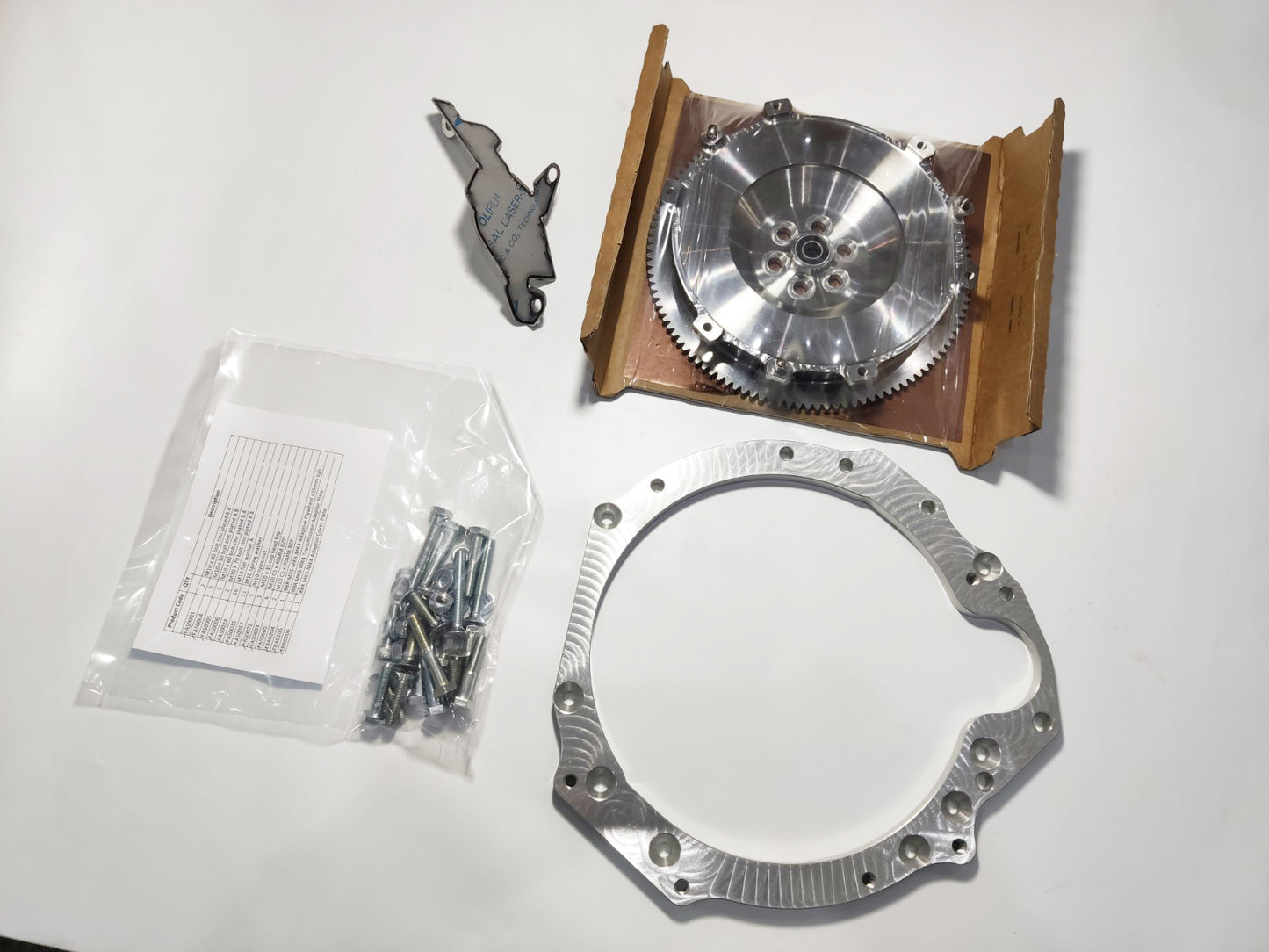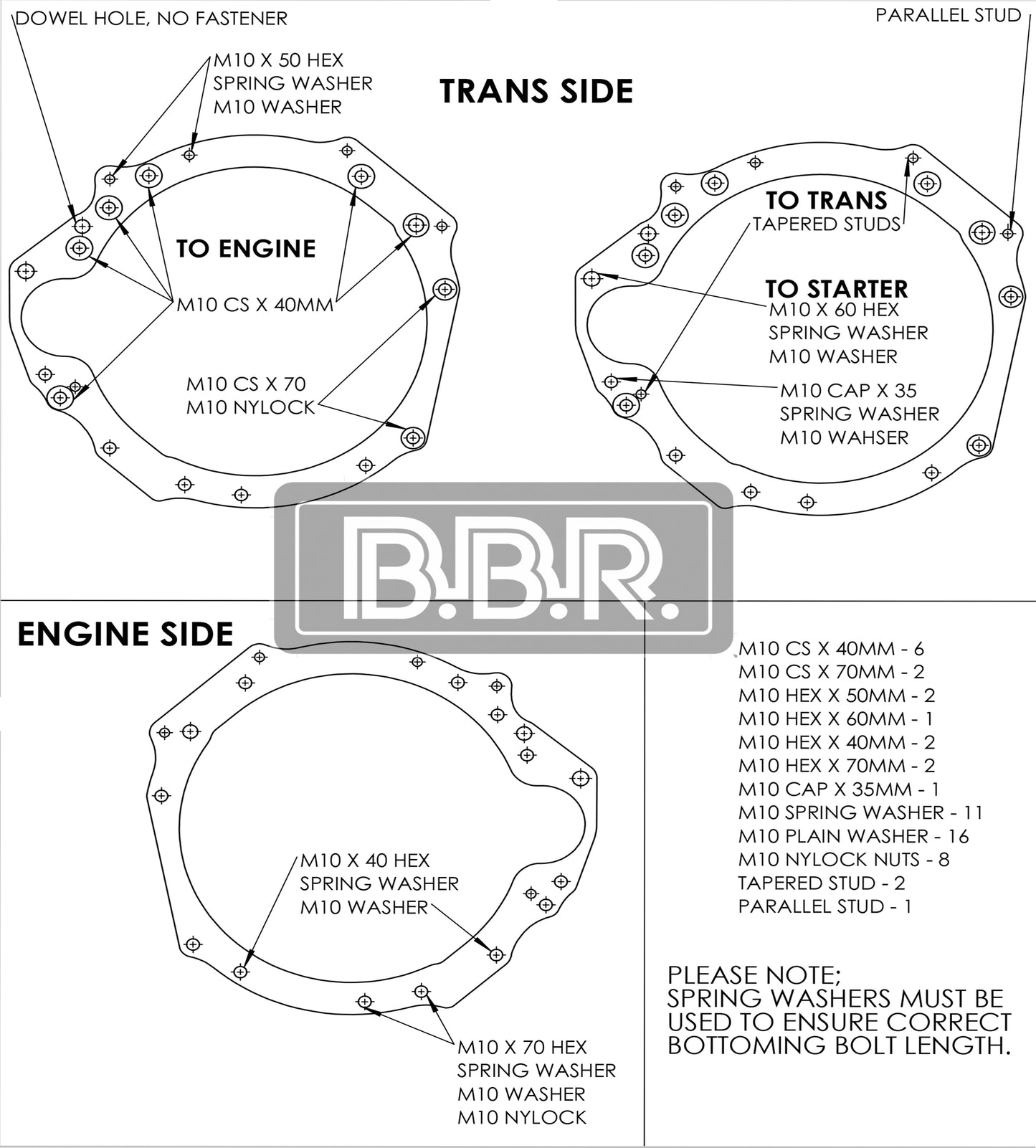 The Mazda MX-5/Miata ND gearbox can unfortunately only be described as a weak link. Mazda themselves have issued many revisions due to failures, and even using the very latest revision the gearbox is certainly not robust enough for extended track work or greatly improved torque levels.
We commissioned a leading European gearbox specialist to assess the standard gearbox and the feasibility of strengthening the unit for sustained track use or higher torque applications. The conclusion was far from good, requiring replacement gear sets, a new strengthened housing with additional shaft support, even then they were uncomfortable with the standard low diff ratio placing unnecessarily high stress directly on the gearbox.
From this it was clear that strengthening the existing gearbox was far from economically viable and an alternative gearbox being a far better solution. From our turbocharged experience we know that the standard MX-5 ND clutch will not take more than 240 lb.ft (one of the many reasons for our Stage One Turbo power), and replacing the clutch for higher torque demands will always result in eventual gearbox failure. Our answer is just as Fiat decided with their higher torque turbocharged 124's, to use the well proven Mazda MX-5/Miata NC gearbox!
We looked into many gearbox options (BMW derivatives etc), however with Mazda's Power Plant frame linking the gearbox and differential on the MX-5/Miata ND (as previous generations) this became the obvious and most suitable solution.
This is a complete conversion kit including tapered and parallel location studs, allowing an Mazda MX-5 NC 6 speed gearbox (not included) to directly replace the MX-5 ND unit. The power plant bolts up directly to the NC box and the original ND propshaft is used requiring no modification. This has been proven with BBR Stage Two turbocharged MX5 ND's running in excess of 300WHP, 350BHP and 300 lb.ft.
Parts included:
Clear anodised billet aluminium adaptor plate
Lightweight billet steel adaptor flywheel inc. spigot bearing
Aluminium dust cover plate
All required fasteners 
Fitting diagram
Notes / further requirements:
Your choice of Mazda MX-5 NC 6 speed clutch will be required.
An MX-5 NC slave cylinder will be required and the MX-5 ND hydraulic clutch line adapting to suit.
A Fiat 124 differential or MX-5 ND automatic differential (or crown wheel and pinion) to achieve desired final drive ratios.
The MX-5 ND gearbox tunnel will require deforming (denting a few mm) to clear the MX-5 NC clutch fork lever.
The MX-5 NC gearbox will require a small section removing to clear the MX-5 ND starter motor, a BBR dust cover provided.