BBR MX-5 NC Individual Throttle Bodies - Duratec 2.5
Regular price
£1,895.00 GBP

exc VAT
£2,274.00 GBP

inc VAT
Regular price
£0.00 GBP
Sale price
£1,895.00 GBP
Unit price
per
Sale
Sold out
Share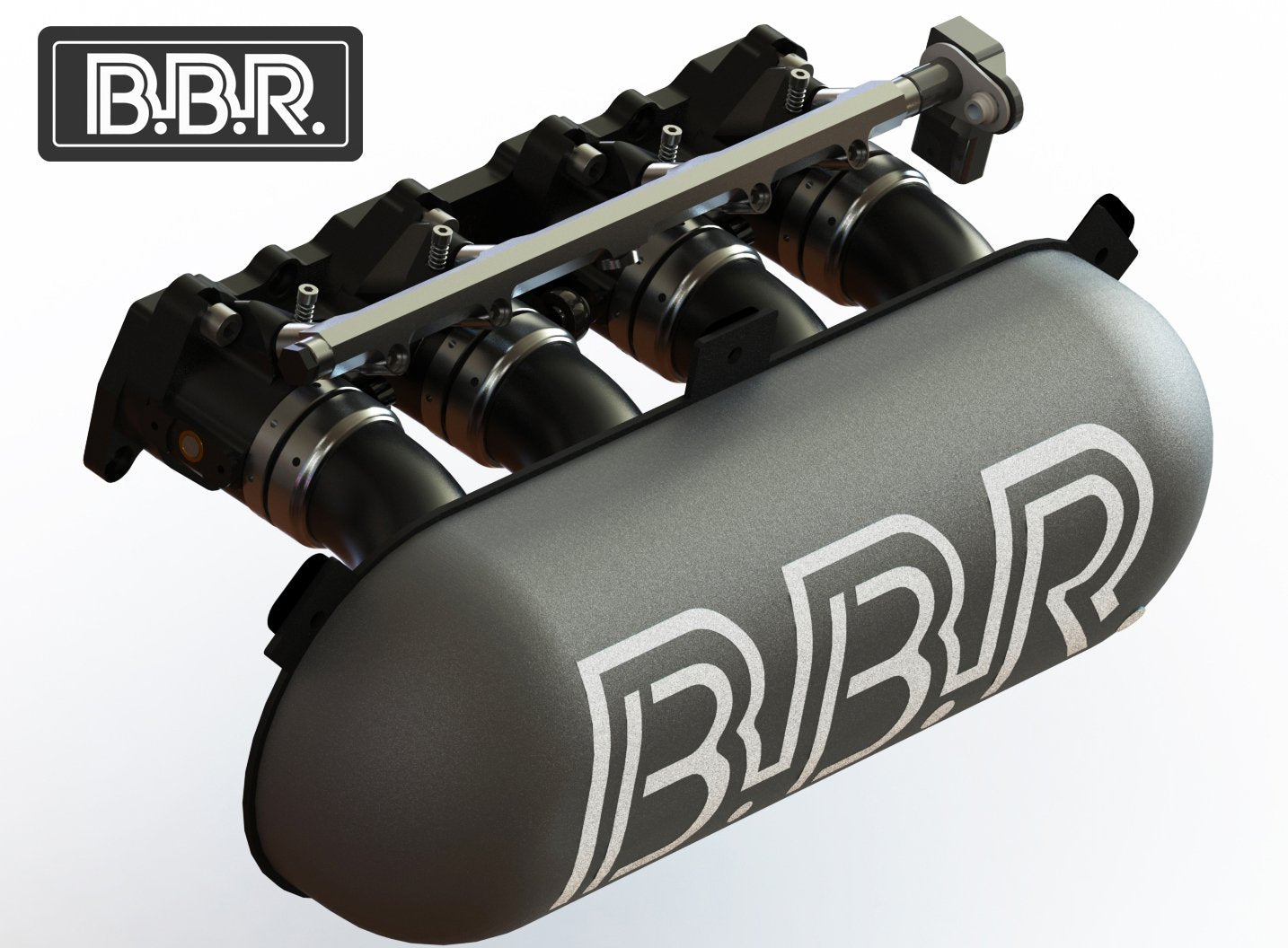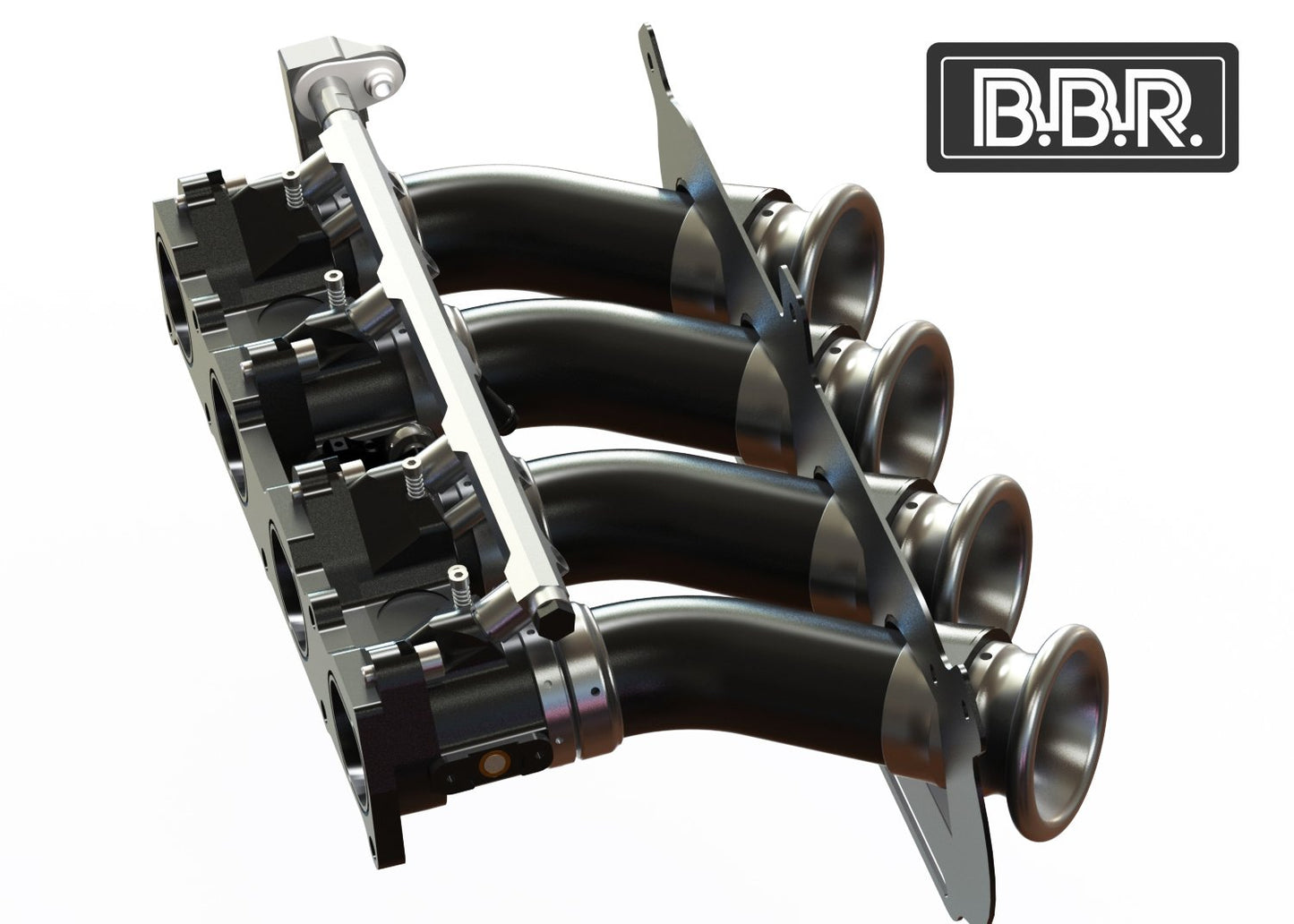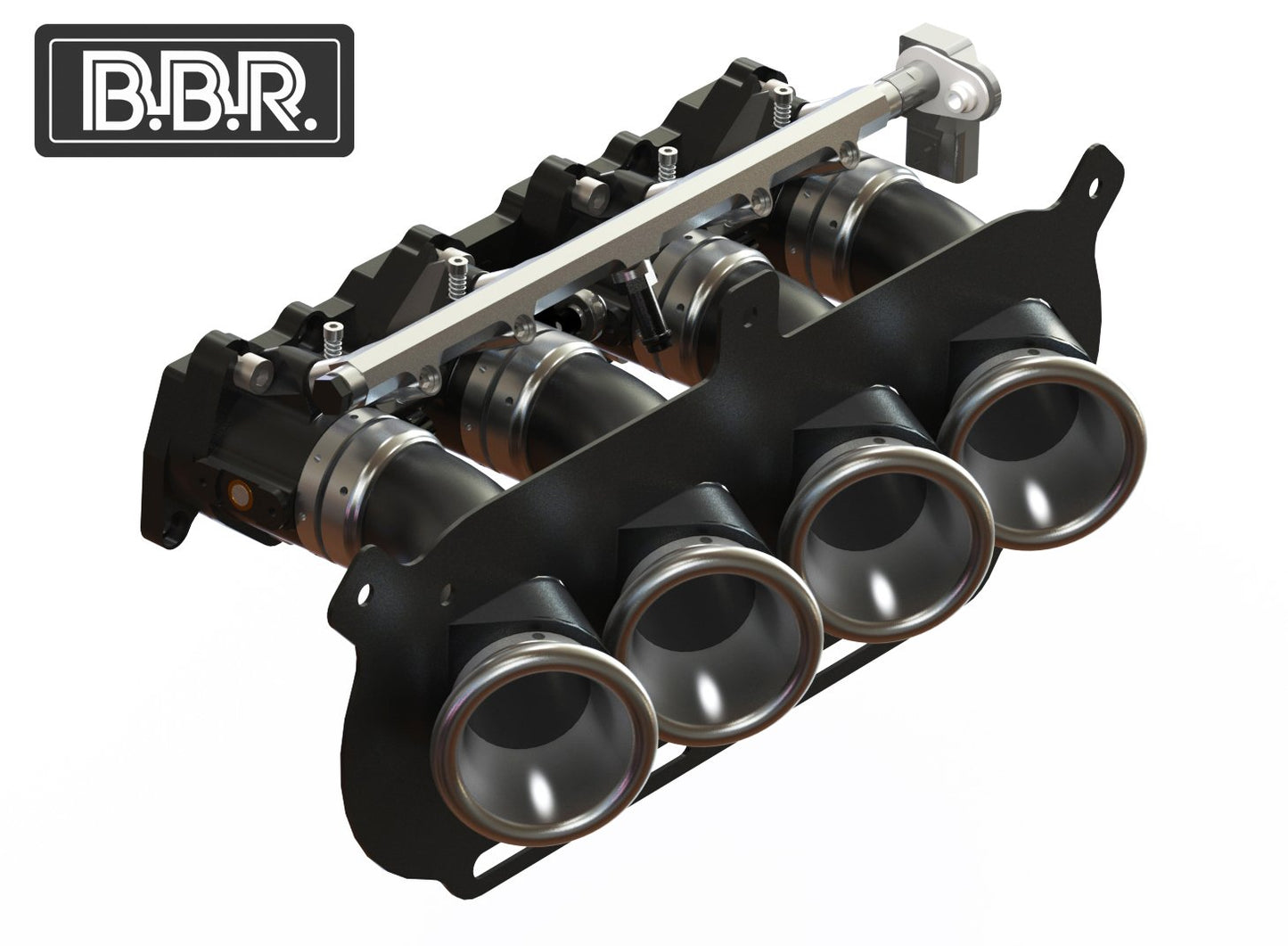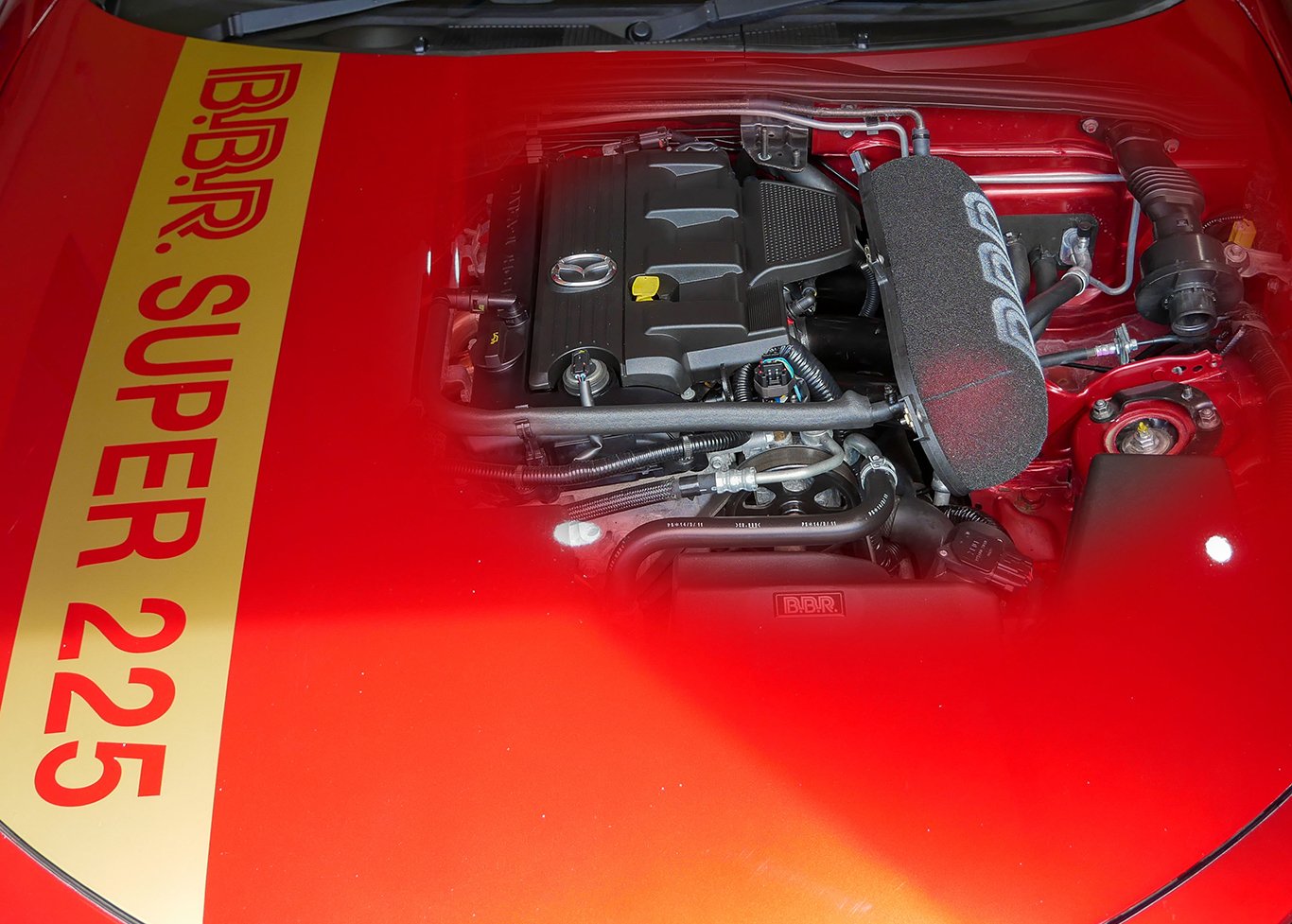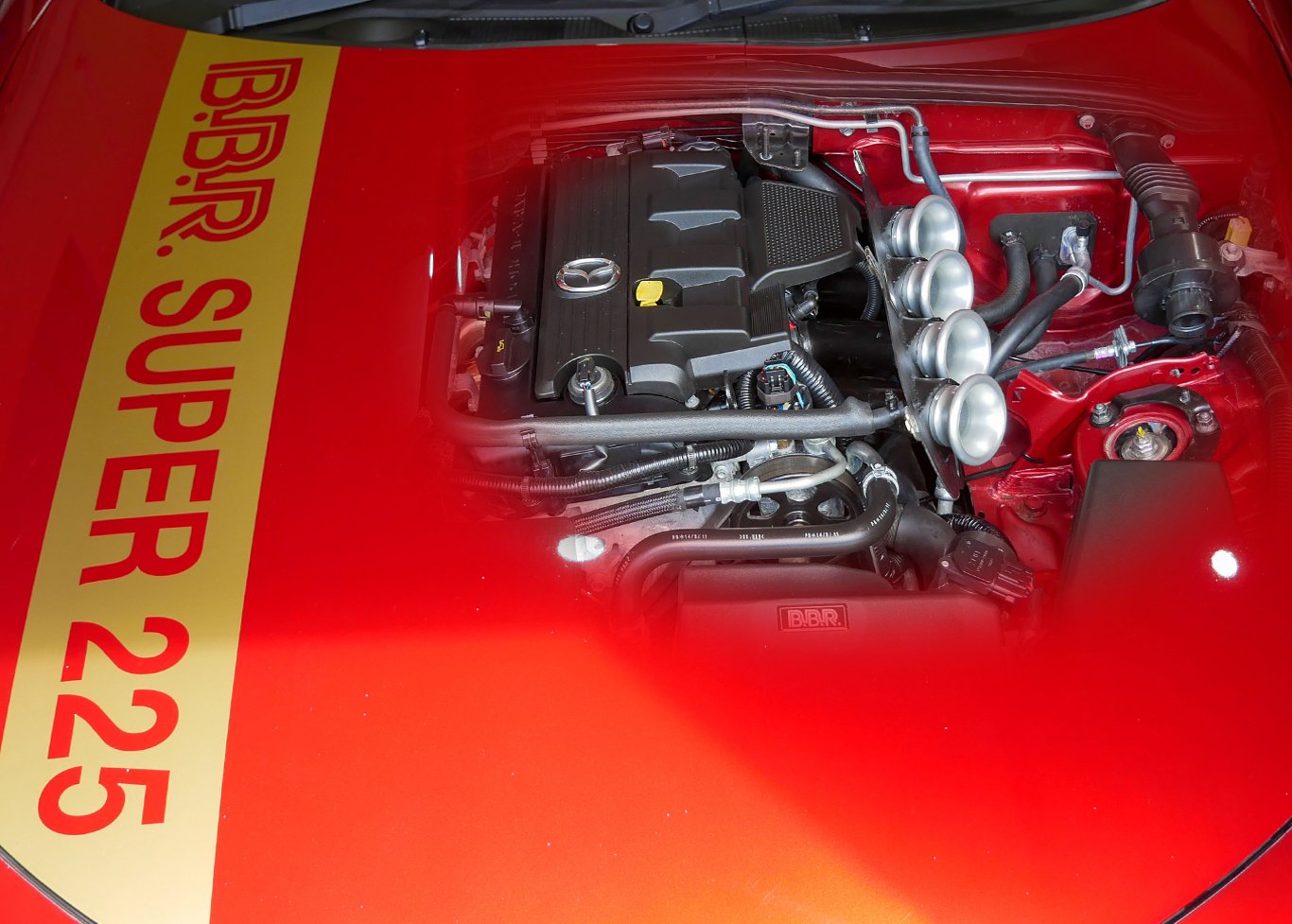 As used in the BBR Super 225 conversion a bespoke set of individual throttle bodies designed by BBR is available as a hardware only product in isolation for the 2.5 Duratec engine.
Key features:
Bespoke, exclusive Drive By Wire (DBW) billet 45mm DCOE Independent Throttle Bodies (ITB's) for optimised induction efficiency
Staggered tuned length open trumpets to maximise mid-range torque (optional BBR foam air filter available for road use)
Innovative MAF sensor/plenum less set up using OEM Mazda ECU to retain factory electronic safety features, MOT emissions compliance and standard idle characteristics 
Zero body/chassis modifications required - 100% reversible to standard if required
Compatible with both LHD & RHD vehicles
Motorsport Aftermarket ECU central cable pull option (non DBW) available with TPS sensor for just £1295+VAT
Specifically designed for the larger port 2.5 Duratec head
Specifically designed to fit the MX-5 NC with unique BBR staggered and curved extensions, the throttle body trumpets clear both the bulkhead and power steering pump requiring no body or further mechanical alterations. Plug and play with the OEM throttle body connector (loom requires extension) and MAP sensor. Vacuum hose and fittings provided to connect to the OEM brake servo, breather and purge valve.
Dyno graph showing comparison of BBR ITB's and standard MX-5/Miata intake manifold on a standard 2.5 Duratec with BBR camshafts:
Proven gains of 30BHP plus and 20ftlb over the OEM MX-5/Miata intake manifold on mildly tuned 2.5 Duratec engines (standard internals). Our ITB's are a no compromise intake system which boast dyno tuned lengths and a curved form factor to avoid any bodywork alterations, while delivering maximum possible brake horsepower with zero torque loss at low RPM.
BBR's throttle bodies include:
Drive by wire controlled direct to head billet 45mm DCOE throttle body assemblies
Bespoke BBR aluminium ram pipe support/backing plate (carbon-fibre option available)
Bespoke BBR DBW system – complete OEM ECU integration
Bespoke BBR air rail for MAP and servo feed
Alloy inlet ram pipe curved extensions
CNC machined 20mm alloy inlet ram pipes - black and silver anodised for OEM style discrete appearance
Optional BBR foam air filter available
BBR's intake hardware is compatible with all aftermarket converted NC Mazda MX-5 (Miata) models using the 2.5 litre Duratec engine.
Please contact us for mapping options.