BBR 4-1 Catted MX-5 NC Manifold
Regular price
$888.00 USD

exc VAT
$1,065.60 USD

inc VAT
Regular price
Sale price
$888.00 USD
Unit price
per
Sale
Sold out
Share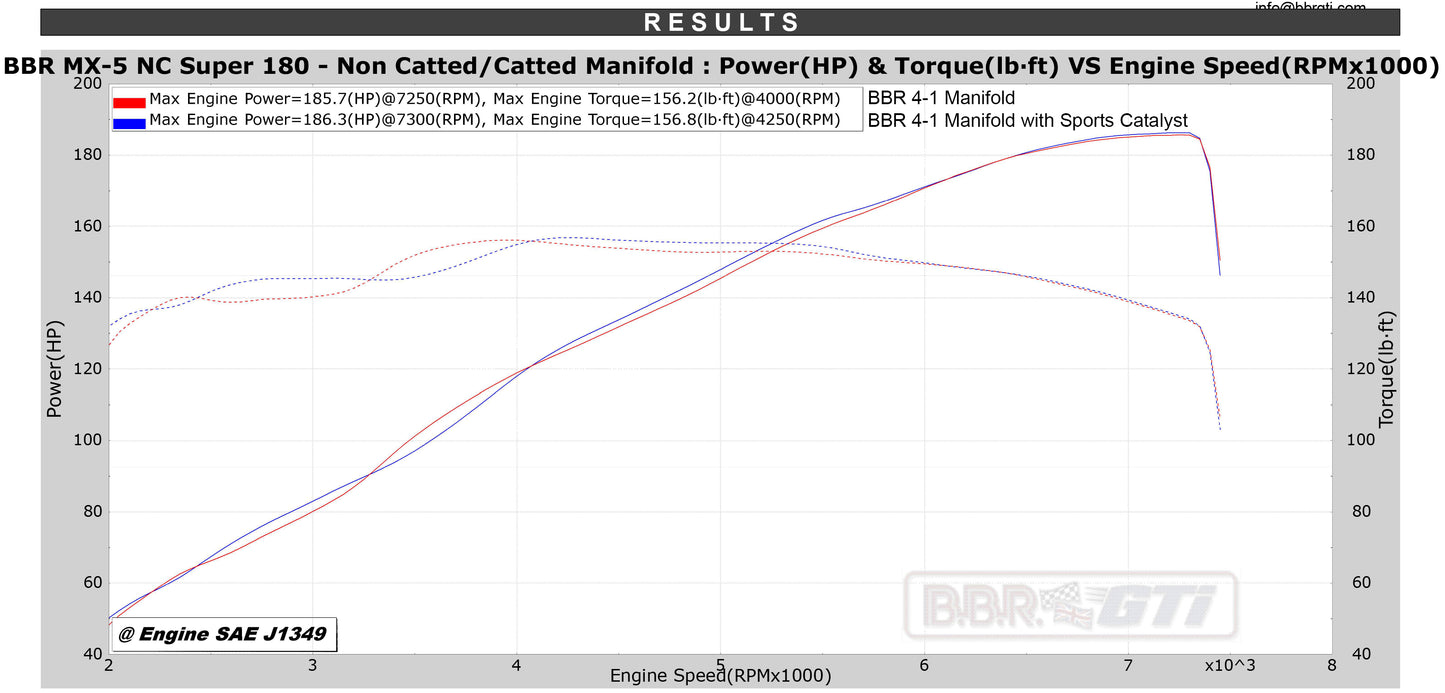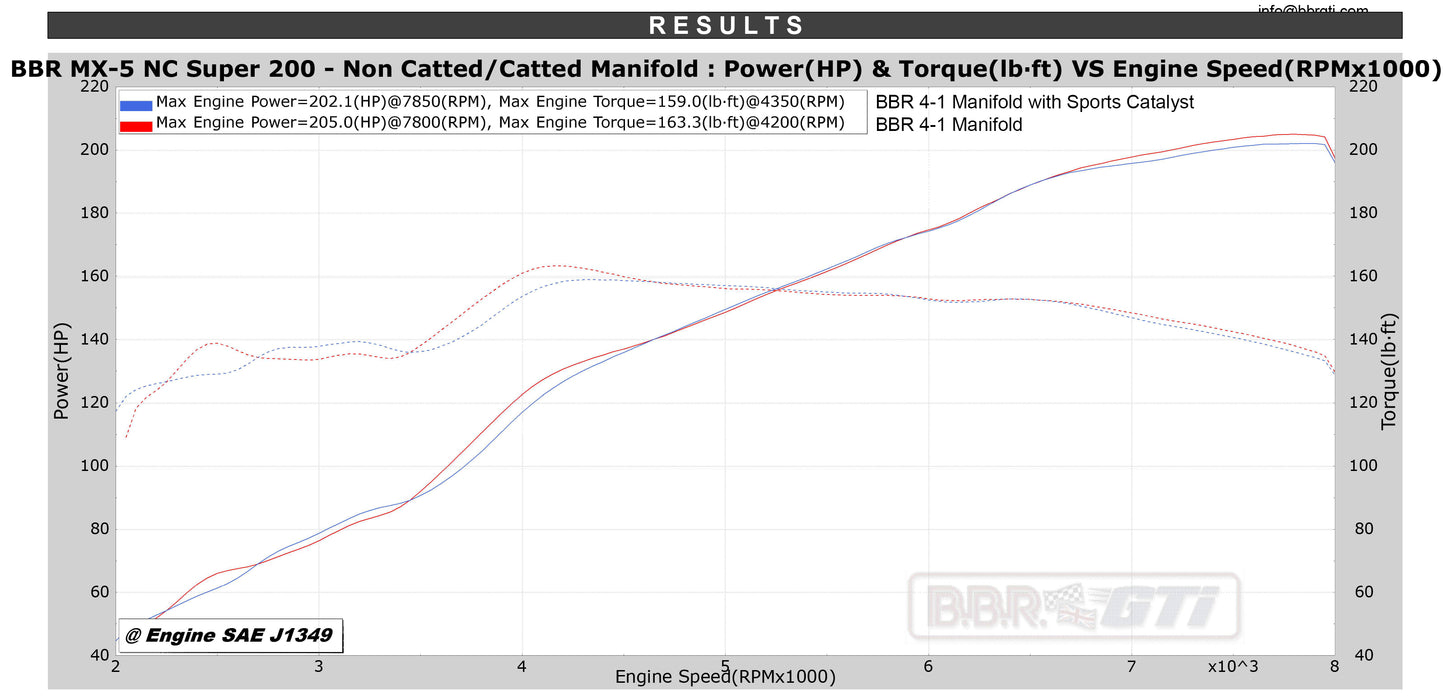 The must have fully MOT compliant performance upgrade for the MX-5 NC, if you only make one performance modification to your MK3 MX5 consider this as your best choice!
Used in our complete range of normally aspirated conversions our dyno developed 4 into 1 stainless steel catted manifold (header) delivers the best possible exhaust flow and maximum BHP over the greatest possible rev range.
Developed in-house through arduous testing on our very own Super 180 and 200 conversions, this long primary (a necessity for low/mid rpm power gains) MOT complaint manifold option sacrifices very little when compared to our non-catted version. A gain in torque at low rpm, and from 4500-6000 rpm, with (Super 200 only) just a marginal peak power and peak torque loss. 
Compatible with both the standard Mazda OEM and BBR 2.5" centre section. Tig welded with stainless flanges, AFR sensor bosses for both the OEM pre and post cat O2 sensors requiring no extension to either sensor wires.
Please note. A change in MOT regulations May 2018 dictates that removal of a catalyst where fitted will now result in an MOT fail. All non-catted MX-5 NC (BBR or otherwise) manifolds are no longer MOT compliant.