PistonHeads - September '15
Exclusive – PH drives BBR's new Super 185
Dan Trent posted on Tuesday, September 08, 2015 in Japanese cars
A Mazda3 with a bit more pep is no bad thing but it's the potential for a rather more exciting MX-5 that really appeals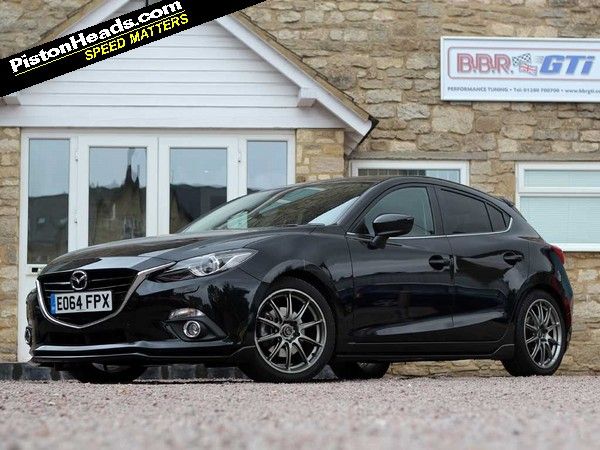 With no MPS version currently offered and the warmest of the 2.0-litre Skyactiv-G petrol engines boasting a slightly tepid sounding 165hp it's perhaps understandable the Mazda 3 hasn't figured too highly on the PH radar. Which is a shame, because it's a fundamentally decent car and in diesel and petrol form the zingy Skyactiv engines stand out from the all torque and no trousers norm.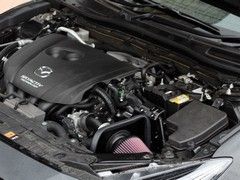 Good here, but think of the possibilities
So does BBR's confirmation of a mild tuning package for the 2.0-litre petrol engine really give much to be excited about given, at best, it delivers 165hp? Well for just £499 the BBR ECU tune unlocks Mazda's electronically strangled power output and gives you 170hp. Add a 4-2-1 manifold and K&N cold air feed for BBR's Super 185 kit on top and you get – yup – 185hp for £1,795+VAT fitted or £1,480 with a more basic panel filter. There's also high flow exhaust option with a sports cat and additional branded tailpipes if you want to go the whole hog for £495 and £395 respectively. Spring and damper packages to sharpen up the handling are also available. Suitable for Mazda 3, CX-3 and CX-5s, BBR has discovered that all versions of the 2.0 Skyactiv-G engine are mechanically identical, whatever the indicated stock output. Owners of entry level 3s with the 120hp 2.0 therefore have the most to gain.In a bit of a scoop PH got a brief drive in BBR's development Mazda3 the other week and first impressions would indicate the Skyactiv engine's mid-range has been significantly enhanced, the power band much more muscular and keen to pick up before the more familiar top-end revviness kicks in. It's not VTEC style craziness but it is very different from the turbocharged engines found in the dominant Golf-related rivals while the K&N and exhaust release a pleasantly old-school normally aspirated bark. Torque increases to 163lb ft with the Super 170 upgrade, Super 185 giving you 173lb ft peak and 150lb ft from 3,000rpm. This is 1,000rpm lower than the 155lb ft at 4,000rpm the stock engine gives across all power variants, underlining the increased flexibility.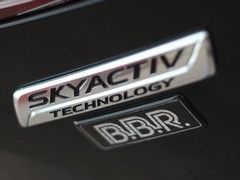 More coming from this alliance soon!
All very worthy but why is any of this especially exciting? Well, as you'll probably have worked out by now the new MX-5 also uses the Skyactiv-G motor and BBR has been using its 3 development car as a mobile test rig for pending upgrades to the new car. It's taken 11 months of work to get this far but that's given BBR a decent head start for creating packages for the ND to follow on from its popular range of upgrades for the outgoing NC.As it stands the most powerful new MX-5 you can buy has 160hp and is best described as 'pleasantly brisk', helped by its slim build and 1,000kg kerbweight. The idea of that with 185hp, an even zingier throttle response, a bit more mid-range and a healthy bit of induction bark? Based on this early taste, really rather enticing.